Exclusive Membership Site Information
We currently don't recruit new members on this web-site and apology for your inconvenience.
And we are going to close the tentacle club soon.
If you like, please check and enjoy Face Book account of Toshio Maeda.
https://www.facebook.com/toshio.maeda.37
If you are our member already, please contact me. (I will compensate for this)

member's log in
If you are already a member, you can log in by clicking here.

When you log in you must login in with the username and password you registered with.
Exclusive Membership Site Information
Toshio Maeda's Official Website will soon be taking applications for its exclusive membership site.
The site will showcase Toshio's online manga in high-resolution and fascinating detail for your viewing pleasure.
Information about the application process will be posted on the website.
Check back soon.
Special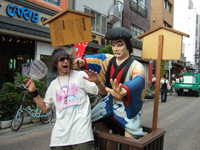 hi I am david mills from england, I have been a fan of toshios work for many years now, and I am now staying at his home for a few days, so far I have enjoyed myself- last night we went to a party for manga artists and editors, we had a few drinks with some girls and chit chat before going back to his place, hanging out and bouncing ideas off one another regarding the present state of the manga and anime industry off one.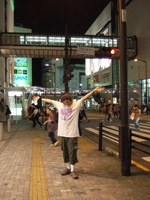 [about machida] - machida is where the creator of pokemon grew up as well as where I, the creator of hentai live. It is only a short ride from shin yokohama station, and is a great place to kick back and chill out, with lots to do including siteseeing and visiting temples, etc.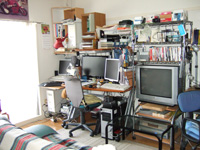 meeting toshio was really intense, he is my favourite manga artist and creator, and I have always wanted to meet him, I finally got that opportunity, and he is in fact the polar opposite of the typical preconception of someone who draws things that are considered perverted, infact he is as ordinary as you or I, or the person would pass in the street! He is very hospitable and makes great conversation. So don't expect to have a tentacle wrapped around your shoulder!


toshio is opening his own website soon, where his new and other hentai manga will be avaitable to view online. those who subscribe for 1 year will get the oppertunity to stay at his place for a few days just as i am doing- the details will be posted on his site when it is up.

i am helping him with the english translation of his site, yes. i draw hentai as a hobby. my work will appear on his site in the future.
Toshio took me to akihabara on the Saturday in Tokyo, it was so intense! At first we visited an action figure shop, the figures they had had to be the most awesome toys I have ever seen! I cant describe how much that place blew my mind! The shop was swarming with male and female otaku alike (just as many female otaku as there are male now… perhaps more!). the Japanese really know how to make action figures for grown ups, the attention to detail and articulation were just out of this world!
After we went to asakusa, which catered mainly for the tourists- selling pretty much every traditional Japanese souvenier you can think of… everything from ninja costumes, authentic Japanese swords to… you name it they had it! You really need to visit that place… when you walk through it, you are bombarded with pretty much everything Japanese!